Towards an Ethos of Equity and Inclusion in the Psychedelic Movement
Towards an Ethos of Equity and Inclusion in the Psychedelic Movement
December 18, 2019
1KSHARES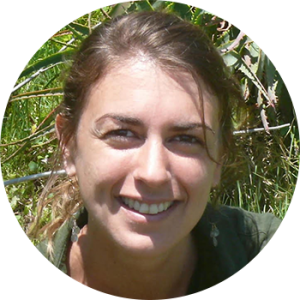 Genesee Herzberg, PsyD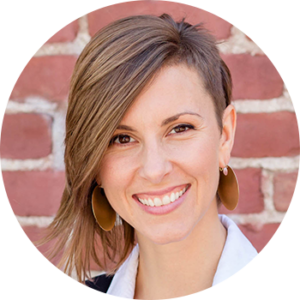 Kat Conour, LMFT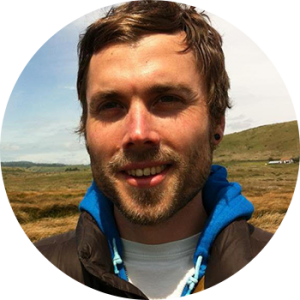 Jason Butler, Ph.D.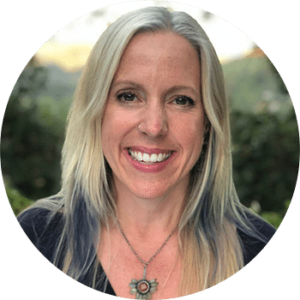 Amy Emerson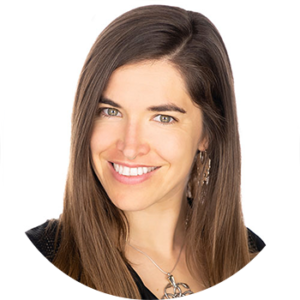 Liana Sananda Gillooly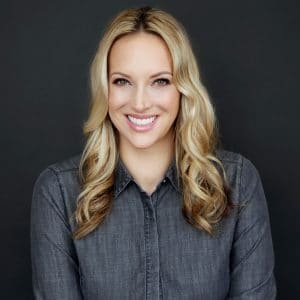 Veronika Gold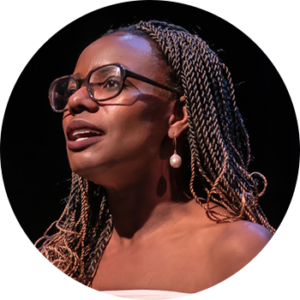 Mellody Hayes, MD

Lia Mix, MS, MFT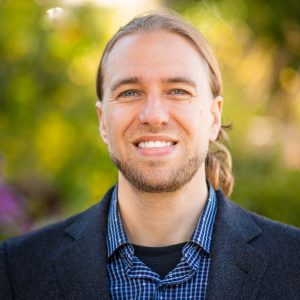 Eric Sienknecht, Psy.D.
Preamble:
During the Psychedelic Integration Conference at Esalen in March of 2019, about 25 attendees met to explore how we can stand for equity and inclusion in the psychedelic movement. We were inspired to do so in response to the familiar realization that a disproportionate number of White people were in attendance, including most of us, and the speakers and panelists were all White and mainly men. While we value the contributions of these men, we also know that this movement belongs to and is informed by a cultural and gender diversity not often reflected at mainstream psychedelic conferences and gatherings. Indeed, the contemporary psychedelic movement is indebted to and informed by the stewardship of indigenous traditions across the globe who have carried these practices forward for centuries.
Recognizing our privilege to be present that week, and in honor of those who weren't, we gathered our hearts and minds to vision our values of equity and inclusion into actionable steps for ourselves and the psychedelic movement as we'd like to see it; particularly in the face of the imminent mainstreaming of psychedelics in society.
The following statement and strategic outline are first steps towards a larger vision. It has been developed by a sub-committee of those who met during the breakout panel that was graciously added to the agenda by co-producers Dream Mullick and Allan Badiner, and signed by additional attendees and allies. Our intention was to seize the opportunity we have to leverage our privilege to build the world we want to see. We are inviting others to leverage their privilege as well; whether the nature of that privilege is in terms of gender, class, Whiteness, or the privilege to speak up without fear of persecution. The following plan of action still exists within, and is therefore complicit in, reinforcing systems of oppression. As such, it is imperative that we engage simultaneously in work to envision systems and ways of being that are inherently just and generative for all.
We invite you to stand for any and all of the components outlined below that are in alignment with your values, and to join us in committing to their practice and development.
Statement:
Diversity, equity, and inclusion are essential to our wholeness and, therefore, to our wellness. Our liberty is bound together; no one is free until each of us is free. When we say "equity" and "inclusion", we are talking about the meaningful representation, participation, and leadership of, and benefit to, historically underrepresented identities in categories such as race, class, gender, sexual orientation, ability, and beyond.
We have work to do to become an inclusive, and therefore whole, community as the psychedelic movement goes mainstream. Our capacity to integrate the teachings that we receive from psychedelic medicines is essential to maintaining the integrity and sanctity of their gifts. The classic psychedelic visions of oneness, interconnectedness, and harmony with all life lead to the natural conclusion that equity is essential for all humans to thrive. If we recognize the power and value in the diversity of human experience and the ultimate dignity of all life on earth, then our movement must reflect that from the inside out.
Equity and inclusion mean that Black, Latinx, Native, Asian/Pacific Islander, LGBTQIA+, documented and undocumented immigrants, people with disabilities, and women are proportionately (in numbers that reflect the general U.S. population) represented:
At conferences and events as attendees, speakers, presenters, and facilitators.
In leadership positions and on the boards of organizations.
As clinicians, researchers, writers, and teachers in the psychedelic field.
In having sufficient funding for access to treatment and clinical training.
In having equitable access to training in business and organizational development, leadership, and fundraising.
To do this we must:
Leverage our positions when asked to speak at conferences to foster accountability around equity and inclusion practices. For inspiration, see the Students for Sensible Drug Policy's Event Participation Guidelines.
Support scholarships for individuals from underrepresented communities to attend conferences and trainings.
Support scholarships for clinical treatment.
Support the development and use of a database of researchers, clinicians, and presenters of color that conference organizers can use as a resource. See database initiated recently by Chacruna here.
Develop and support trainings and organizations that have as part of their mission to capacitate people from underrepresented communities in the areas of psychedelic therapy and research, leadership, fundraising, and business management.
Cultivate our self-awareness and relational capacities in ways that help us to counter unconscious bias and privilege, and work actively towards building systems of anti-oppression.
Strive to increase the cultural attunement of those in the community, especially therapists and those in leadership positions.
Work to ensure that messages and information are delivered in a culturally relevant and respectful way.
Recognize that efforts to increase diverse representation are often limited to the inclusion of women and LGBTQIA+ populations, and ensure that Black, Latinx, and Native representation is our priority.
Engage in additional practices, such as those outlined in "13 Steps for Promoting Access and Inclusion in Psychedelic Science"
We recognize that this statement is valuable only so far as it functions to motivate clear and direct action towards measurable change. We commit to further clarifying strategies and benchmarks to achieve these goals, holding each other accountable as we move forward in the movement, and evaluating progress on an annual basis.
If you would like to have your name or organization added to this list, have additional ideas, feedback, or would like to get involved in moving any piece of this vision and strategy forward, please email:
equity@aurynproject.org
.
Full NameTitleAffiliationJessica KatzmanClinical PsychologistHealing RealmsJames Henry, MDPsychiatrist Sage Integrative Health; Karunava.orgAlex BelserPsychologistYale University, New York UniversityJae Sevelius, PhDPsychologistUniversity of California, San FranciscoKile Ortigo, PhDPsychologist Center for Existential ExplorationHarvey Schwartz, Ph.D.Psychologist Polaris Insight CenterGregory Wells, PhDPsychologistPolaris Insight CenterSara OuimetteLicensed Psychotherapist German Ascani, MDPsychiatrist Evolve Mind WellnessAnna ErmakovaConservation ScientistImperial College LondonJim Matto-Shepard PhDPsychologistTemenos Center for Integrative PsychotherapyFelicia Matto-Shepard, MFTMarriage and Family TherapistTemenos Center for Integrative PsychotherapyAngie Leek, LMFT/LPCLMFT/LPCHolos CounselingJeff LeiferSocial ArchitectCircadian LabsChristina Ingenito, LCSWPsychotherapistTemenos Center for Integrative PsychotherapyBrooke Balliett, LMFT Psychotherapist California Center for Psychedelic Therapy Megan Rundel PhDPsychologist  Anne Wagner, PhDClinical PsychologistRemedy, Ryerson UniversityJulie Holland, MDPsychiatrist  Heather Valdez, LCSWClinical Social WorkerSage Integrative Health; Sage InstituteKristine Panik, MDPsychiatrist University of California, BerkeleyEmma Stamm, PhD Cand.PhD Candidate in Cultural and Social ThoughtVirginia TechStella Lefevre, Psy.DPsychologist Darrick May, MDPsychiatrist  Ian-Michael HebertMA Integral Counseling PsychologyHolos GlobalAndrew Penn, NPPsychiatric Nurse Practitioner/Associate Clinical ProfessorUniversity of San Francisco, School of NursingHannah McLane, MD, MA, MPHPhysician and PsychoanalystSoundMind Center, PhiladelphiaMike MargoliesFounderPsychedelic SeminarsGisele Fernandes, MFTPsychotherapist and ProfessorCIISShirelle NobleOperations and Strategy Auryn ProjectWill Barone, Psy.DClinical Psychologist, Researcher Carl Spitzer, MDPhysicianTemenos Center for Integrative PsychotherapyScott Shannon, MDPsychiatrist University of Colorado, PRATISusan Williams, MFTJungian Analyst/ MFTAffiliate: Sage Integrative Health/Sage InstituteWendy Feng, MDPsychiatrist  Jennifer C. Jones, PhD, LCSWChief Diversity & Inclusion Off. & Psychotherapist/Clinical Supervisor & Gestalt Training FacultySoundMind Center, Philadelphia, PA & Philadelphia FIGHT & Gestalt Training Institute of PhiladelphiaJason Sienknecht, LPC CAC IILicensed PsychotherapistWholeness Center, PRATIDustin Robert Dippen MDPsychiatristHummingbird PsychiatryMarcela Ot'alora GLicensed PsychotherapistMAPS, Aguazul-Bluewater IncBruce D PoulterResearcherMAPS, Aguazul-Bluewater, IncAllan BadinerWriter, Conference ConvenerPsychedelic SolutionsIrina Alexander, AMFTTherapist Sage InstituteAlex Yale, MDResearcherPRATISara Reed, MS, MFTMarriage and Family TherapistMaia PBCRob Colbert, MA, PhDCo-FounderThe Nowak Society, The Psychedelic Research and Training Institute (PRATI)Shannon Hughes, MSW, PhDCo-FounderThe Nowak Society, An Enduring Love, The Psychedelic Research and Training Institute (PRATI)Emily Williams, MDPsychiatrist University of California, San Francisco and California Institute of Integral StudiesLauren (Lilo) Fishbein, MA, RPCo-FounderThe Nowak SocietyKatie KlumbBoard SecretaryThe Nowak SocietyNathan BloodsworthCo-founderThe Nowak SocietyDylan Rivard, LPCVolunteer CoordinatorThe Nowak SocietyStephen Thomas, MSWClinical Social WorkThe Nowak Society, The Psychedelic Research and Training Institute (PRATI)Valeria McCarroll, MFTMarriage and Family Therapist Sandra Fortson, MSW, LCSWLicensed Clinical Social WorkerThe Psychedelic Research and Training InstituteCamille BartonDiversity & Inclusion ConsultantMAPS Advisory Council, RE:GENERATEJamilah R. George, M.Div.Clinical Psychology PhD StudentMaia PBC; University of Connecticut; MAPSBrianna Bendixsen, MAResearcher, PsychotherapistWholeness Center, The Psychedelic Research and Training Institute (PRATI)Allison Feduccia, PhDSenior Clinical Data Scientist, Co-Founder and DirectorMAPS Public Benefit Corporation, Psychedelic.Support, Project New DayChris Stauffer, MDPsychiatric ResearcherVeterans Affairs Medical Center; UCSFMeghan Kennedy, LCSW, CPTRTherapist, Co-founderSana Healing Collective – ChicagoJamie HarvieExecutive Director and FounderInstitute for a Sustainable Future, Commons Health , PRATI Brian Anderson, MDPsychiatristUniversity of California, San FranciscoGreg KearnsFounderForth Road HealthVilmarie Fraguada Narloch, PsyDPsychologist, Co-FounderPsychedelic Safety, Support, and Integration – Chicago; Sana Healing Collective Chad DoeFounderMaia PBCDelara ChizariPhD Candidate in NeuroscienceHarvard UniversityKaren Peoples, PhDPsychologist/PsychoanalystMAPS MDMA-Assisted Psychotherapy, UCSFGibrán X. RiveraGuide & FacilitatorEvolutionary Leadership, LLCBennet A. Zelner, PhDProfessor and Adviser University of Maryland and Transformative Capital Institute Danielle M. Herrera, AMFTPsychotherapistSage Institute for Psychedelic Psychotherapy, Harm Reduction Therapy CenterPhil Wolfson MDPsychiatrist/PsychotherapistThe Ketamine Research FoundationKaren M. Cooper, RNResearch Nurse, Clinical Sub-InvestigatorWholeness Center, The Psychedelic Research and Training Institute (PRATI)Mareesa StertzFilmmaker/Conference Organizer/ProgramminPsychedelic Leadership summits, The Healing Powers, The Aware ProjectMichael GosneyPublisher, event producerSynergetic Press Associate Publisher, Communitas.Zone network co-founderSarah ScheldTraining and Supervision AssociateMAPS Public Benefit CorporationMaria Mangini, PhDFNPF H Lucido MDDaniel ShankinFounderMt. Tam Psychedelic IntegrationDanielle NegrinExecutive DirectorSan Francisco Psychedelic SocietyKyle Buller, MSCo-FounderPsychedelics Today Marta KaczmarczykCoordinator and FacilitatorRiverstyx FoundationPhilanthropymushroom, peyote, ayahuasca, coca, toad, poppyAndrea Rosati, MD, PhDPsychiatristUniversity of California, San FranciscoDenise Renye PsyDClinical Psychologist, Sexologist, Yoga TherapistWhole Person Integration, Inc.Timothy Crespi, LPC, CADCTherapistSomatic Center PortlandErica Heartsong, RNRegistered NurseEsoterica MeditationsStefana Morgan, MDPsychiatristUniversity of California, San Francisco / QueerdomeBrad BurgeDirector of Strategic CommunicationsMultidisciplinary Association for Psychedelic StudiesAndrew RoseMindfulness Teacher and Programming DirectorMINDSPACERachel Aidan, PhD Cand.Co-Owner/Director of OperationsSynthesisDerek RubinsteinClinical PsychologistStudents for Sensible Drug PolicyBetty AldworthExecutive DirectorSSDPJulie Barron, MA, LPCTherapist, Founder/PresidentTranspersonal Michigan-Ann Arbor/ Michigan Psychedelic SocietyLaura VetranoMA, LPC, EDMR II, Brainspotting PractitionerPRATIRichard TyoRegistered PsychotherapistOutside the Box Education and PsychotherapyTessa LevineTherapist in TrainingGraduate Student Association for Psychedelic StudiesRebecca RothbergTherapist in TrainingGraduate Student Association for Psychedelic StudiesBrian PeacockTherapist in TrainingGraduate Student Association for Psychedelic StudiesMadrone LoveTherapist in TrainingGraduate Student Association for Psychedelic StudiesKelan Thomas, PharmD, MSPsychiatric Pharmacist and Associate ProfessorTouro University California; UCSFFede MenapaceStrategy and OperationsMitsuaki ChiFounderPsilocybin foundation, Truffles therapy, TripsittersLeti PassemierFounderPsilocybin foundation, Truffles therapy, TripsittersJessica Nielson, PhDAssistant Professor of Psychiatry & Behavioral Sciences at the University of MinnesotaFounder and Board of Directors for the Psychedelic Society of MinnesotaBrian Pilecki, Ph.DClinical PsychologistPortland Psychotherapy Clinic, Research, & Training CenterDream MullickProducer, WriterPsychedelic SolutionsJason Luoma, Ph.D.Clinical psychologist/researcherPortland Psychotherapy Clinic, Research, & Training CenterLaura Riley, LPCLicensed TherapistSomatic Center PortlandSara GaelDirector of Harm Reduction, Zendo ProjectMultidisciplinary Association for Psychedelic Studies (MAPS)Eleonora MolnarPsychetherapistED of WVC CanadaSam ChapmanCampaign ManagerOregon Psilocybin Therapy CampaignBob OtisSacred Garden CommunityLucia Huangosmind
Was this article helpful?